Lanes of Gold
Posted by GROWTHSTUDIOZ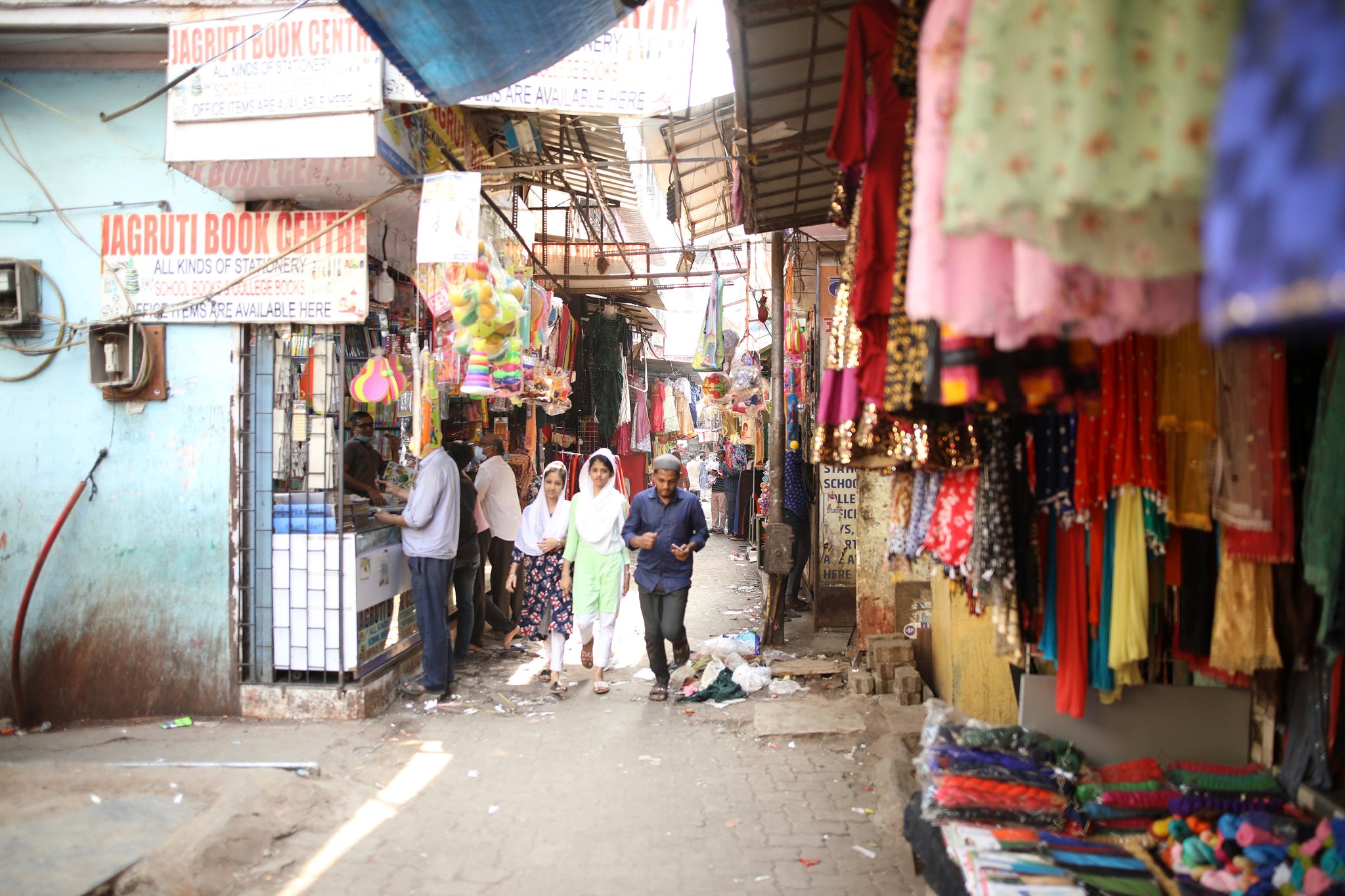 Sakinabai Chawl is one of Dharavi's oldest chawls, located off Dharavi Main Road, not far from Koliwada. Its narrow lanes are literally lined with gold—refined gold. Here, hidden from the outside world, is the home of gold refining, jewellery making and polishing. 
Gold is kept in small earthenware pots which are then placed in a small opening above the fire. Once the gold melts, it is made into a nugget and weighed. It is sold according to its weight to the jewellers. The gold that is thus smelted is from old ornaments, sold to pay off debts, or to buy new jewellery.
Across the lane sit young boys, all jewellery makers from Bengal. They squat on the ground in front of low wooden tables. Their leader has a pipe in his mouth through which he blows on hot coals kept in a carved out wooden pot. He is melting down little bits of gold.
The molten gold will then be poured into a mould. And before long, he will have produced another piece of intricate gold jewellery. 
Necklaces, pendants and rings are among the ornaments they make. The polishing of gold jewellery is done manually. Just outside this jewellery-making centre, on the main road, are rows of shops selling jewellery
(Source: Compiled from Kalpana Sharma's book 'Rediscovering Dharavi', Penguin Books, 2000) Collection 2019 Sale 70% Off Title for image