Garment Industry
Posted by SHAHID KHAN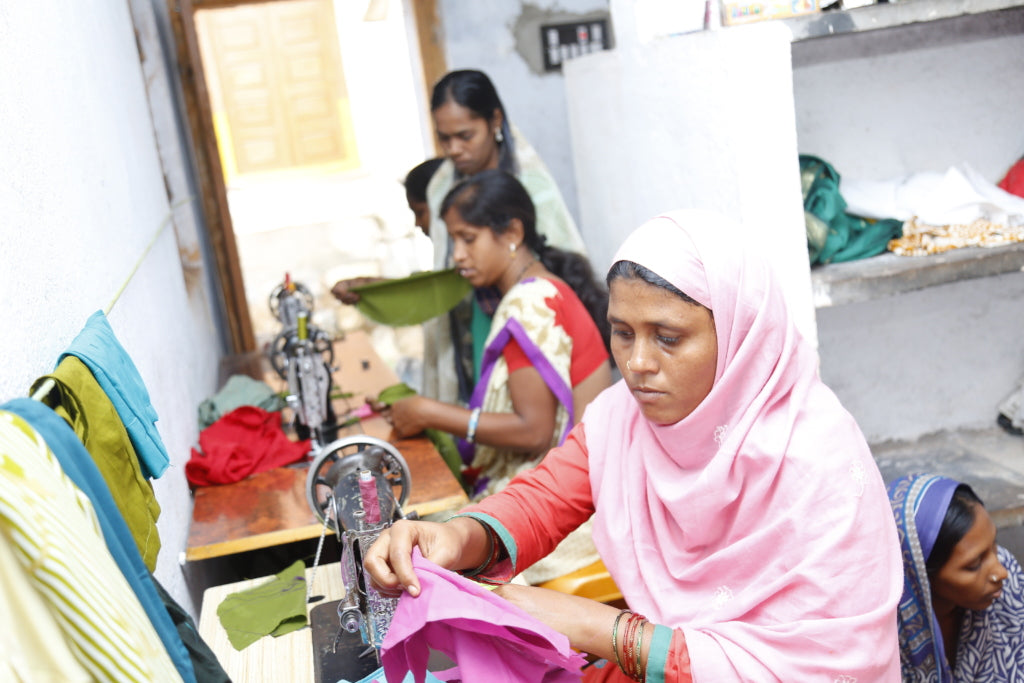 Dharavi's garments business, unlike the leather trade, seems to have remained immune to the ups and downs of the export trade because it caters mainly to the local market. You will find evidence of this in one of the lanes of Social Nagar where there are over a dozen shops on either side selling clothes and ready-mades. 
This is your typical souk, your kapda bazaar that can be found anywhere in India. Daylight never reaches the lane separating the shops. All the shops have tubelights, fans, linoleum floors and some, have fancy shelves packed with shirts.
There are few other garment exporters in Dharavi but there are hundreds who take on job work for exporters. They are around every corner in the rebuilt Chamda Bazaar or Bageecha area which was razed to the ground during the 1992-93 riots. But the majority of garment manufacturers in Dharavi cater to the local and national market.
A small workshop turns out 500 to 600 shirts a day. Workers are paid on a piece-rate basis and can earn up to Rs 150 per day. They are mostly from Bihar and some from Tamil Nadu. Locals think there must be at least 500 workshop owners getting job work done in Dharavi and another 100 doing hand embroidery called zardozi and machine embroidery.
The zardozi work requires great skill and is usually done by young boys from Bengal and Bihar. You find them sitting on the floor with a piece of cloth tautly stretched before them on a rack, doing intricate embroidery with gold and silver threads. It is painstaking work, often done in a bad light. As with other trades, the workmen eat, sleep and work in the same space.
You also come across men busy doing machine embroidery. It appears that the majority of men in this trade are from Bengal. The constant and virtually non stop whirring of machines can usually lead you to one of these workshops. The machine embroidery is mostly done for the local market and for exports to the Gulf.
(Source: Compiled from Kalpana Sharma's book 'Rediscovering Dharavi', Penguin Books, 2000) Collection 2019 Sale 70% Off Title for image